Another digital work, created using the Procreate app on a 12.9" iPad Pro. Another view of Filey beach.
This time a pen sketch of a lovely little cottage on the Stourhead estate.
Sketch of a nearby church, in Cranborne.
A digital piece, done in Procreate. The vast expanse of Filey beach, looking south.
Another lighthouse, this time the one in Scarborough.
Birthday card with watercolour of a lighthouse, at recipient's request.
Hengistbury Head, Dorset.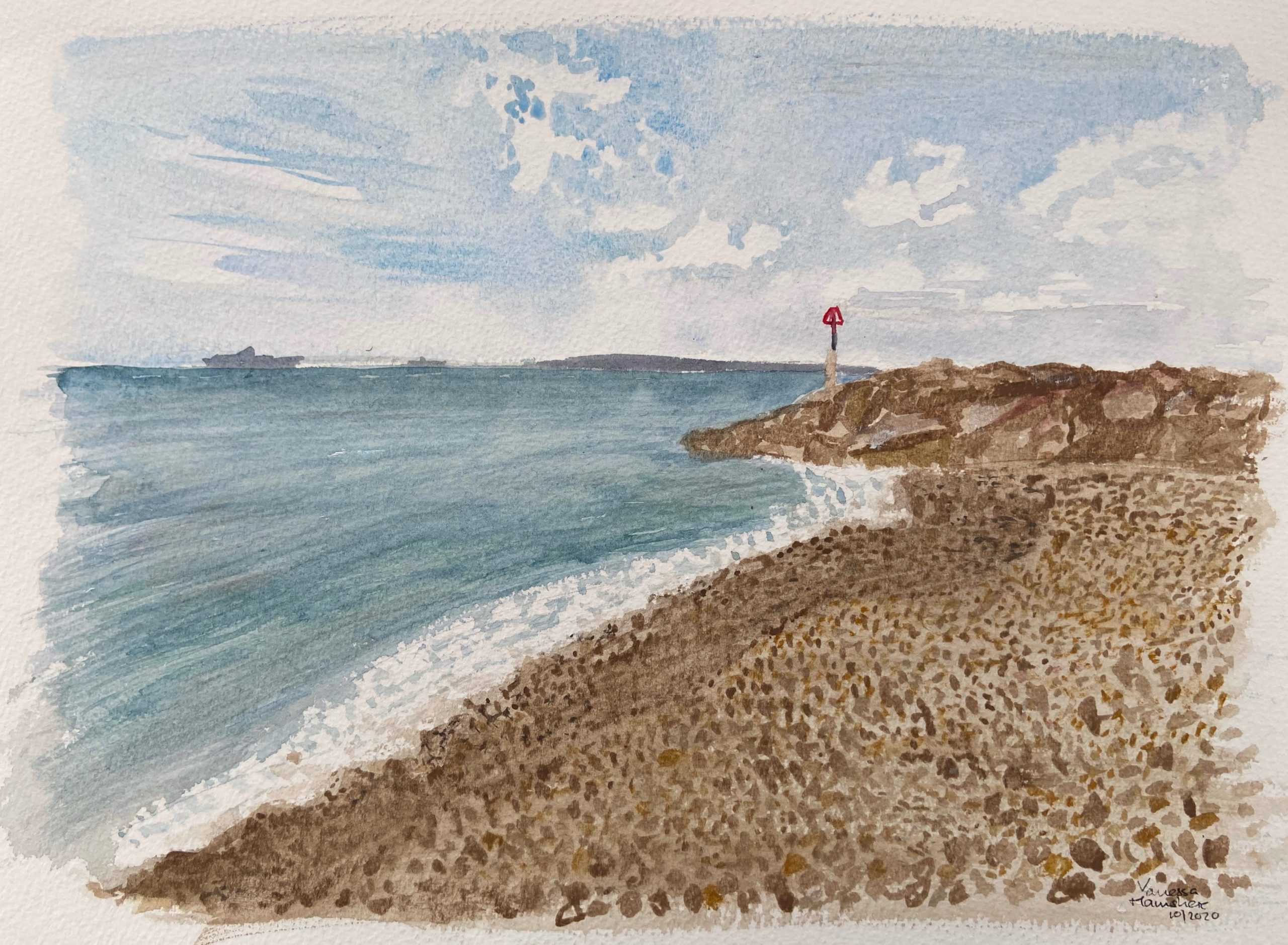 More ecclesiastical ruins:-
Fountains Abbey
Rievaulx Abbey, seen from Rievaulx Terrace.
A couple of watercolours from photos I took in Venice, many years ago.
Stormy skies for my recent paintings.
Norway, from a photo taken on one of the small islands off Stavanger.
A view of Scarborough lighthouse with storm clouds in the distance. This is one I'm tempted to keep and frame for myself, though I'm not quite sure why!