A framed painting I did of a rapeseed field on the Yorkshire Wolds. Such lovely scenery.
I've been playing with more abstract watercolours recently, making use of some metallic paints and also some new stamps from Visible Image.
Another digital work, created using the Procreate app on a 12.9" iPad Pro. Another view of Filey beach.
This time a pen sketch of a lovely little cottage on the Stourhead estate.
Sketch of a nearby church, in Cranborne.
A digital piece, done in Procreate. The vast expanse of Filey beach, looking south.
Another lighthouse, this time the one in Scarborough.
Birthday card with watercolour of a lighthouse, at recipient's request.
Hengistbury Head, Dorset.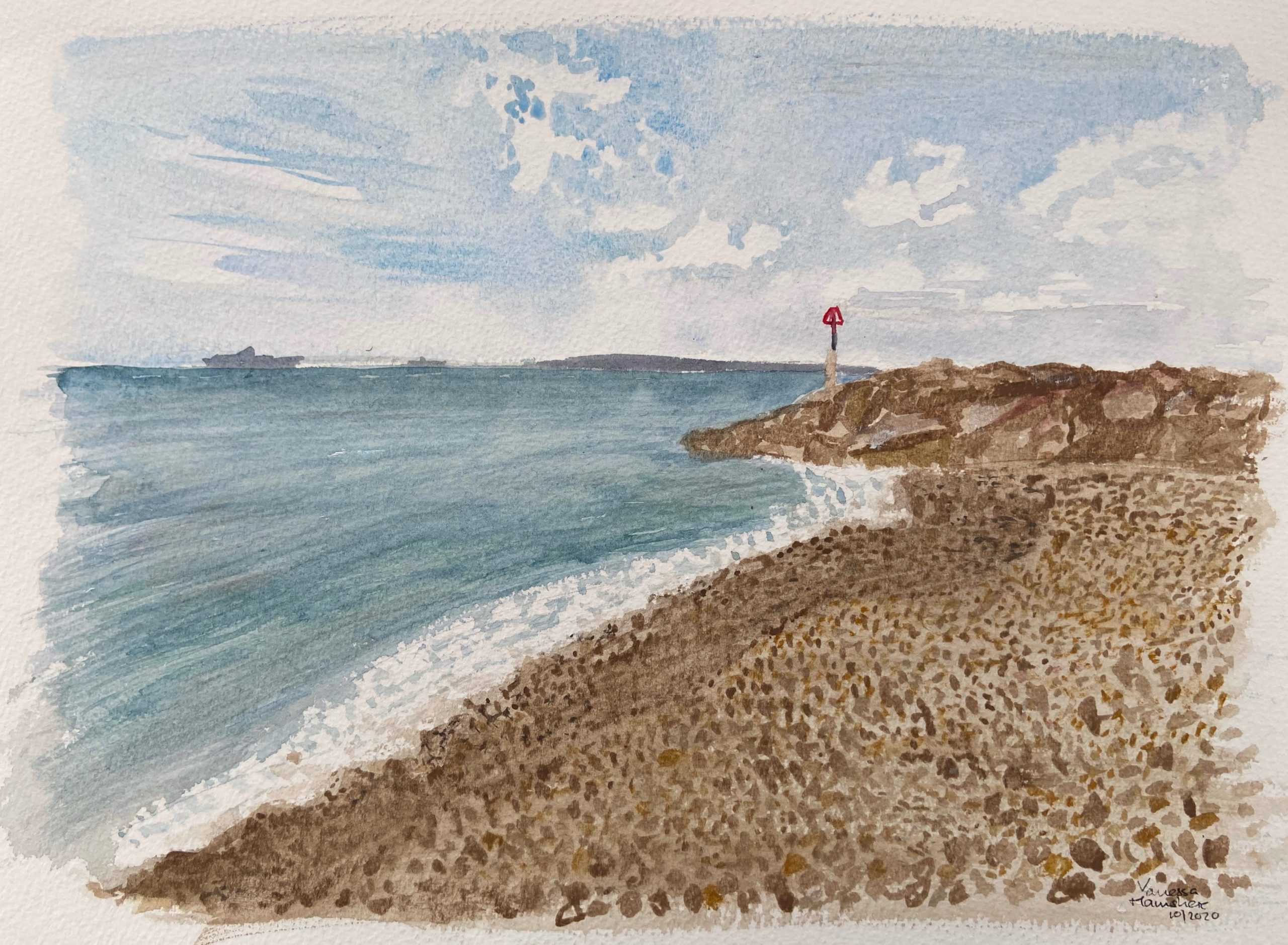 More ecclesiastical ruins:-
Fountains Abbey
Rievaulx Abbey, seen from Rievaulx Terrace.